TRADEMARK CLEARANCE SEARCH
$250 FLAT FEE AS A STANDALONE SERVICE OR FREE IF A PART OF OUR PREMIUM TRADEMARK REGISTRATION PACKAGE
Our Service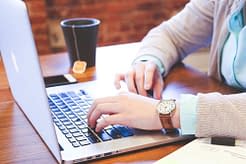 Our firm conducts a trademark clearance search as the first step for every new trademark. Our firm includes a professional search at no additional cost for clients using our U.S. trademark registration service. We also offer trademark searches as a standalone service for clients who may have a specific trademark concern or if there are unique circumstances in their case.
We use specialized search software that searches the USPTO trademark database, state-level trademark databases, various common law trademark databases, and the Internet. Specifically, we use our software to search for spelling variations, partial matches, phonetic equivalents, and other common causes of rejection so that we can advise you on the viability of your proposed trademark.
Benefits Of Performing A Clearance Search
Performing a trademark clearance search can help to identify potential conflicts, potential infringement, and assess the likelihood of approval by the USPTO. We can also identify the best filing strategy based on your products and services. The searches we employ are not valuable because we tell you if your proposed brand name is taken; it's valuable because we use our experience to advise you when the situation is unclear. We know what to look for and how to identify whether any existing trademarks and brands will cause problems for your brand name. If you would like us to perform a clearance search for one or more of your brand names, fill out the Contact Form below and one of our attorneys will promptly contact you.