TRADEMARK STATEMENT OF USE
Our Service
If your trademark application was initially filed on a 1(b) intent-to-use basis, before you made any sales of your products or services in the marketplace, you will eventually need to show use of the mark on the goods or services identified in your application before your mark can be registered. This means that you must eventually submit evidence of use of the trademark by filing a Statement of Use, so expect additional costs to cover subsequent work. 
Our firm charges $250 in legal fees to prepare your specimens and file a Statement of Use along with a $100 per-class government filing fee, which is paid to the USPTO when we file your Statement of Use.
Statement Of Use Filling Deadline
To be considered timely, a Statement of Use must be filed within six months of the issuance date of the Notice of Allowance (NOA), or within a previously granted extension of time to file a Statement of Use if the deadline is missed. Most of our clients are issued a NOA within six (6) to ten (10) months of filing their application. Click here to learn more about seeking an extension of time to file a Statement of Use.
Specimens Of Use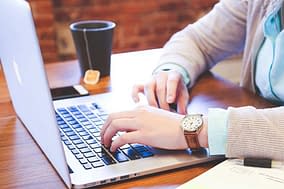 When filing a Statement of Use, evidence must be submitted that shows your use of the trademark in U.S. interstate commerce. This evidence is known as Specimens of Use and may be photographs, webpages, or other materials depending on the nature of your product or service. Contact usby filling out the Contact Form below if you originally filed your trademark application under intent-to-use and would like to engage us to file your Statement of Use and Specimens for you.